Hotel Les Camélias in Bagnoles de l'Orne
Book your stay in our 2-star hotel just a 5-minute walk from Bagnoles de l'Orne, in a peaceful, green environment.
- Gourmet restaurant
- Large private carpark easily accessible
- Direct telephone line and television with Canal +
- wifi service available in every room
payements accepté: Chéque, carte bancaire, eurocard,diners club, chéque vacances, espéces, american express.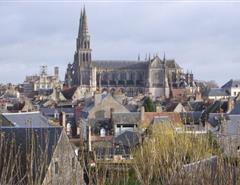 Outstanding heritage..